Enjoy your last months in Gigantic, as Perfect World Entertainment and Motiga have just announced that this cartoon arena brawler is going to shut down on July 31, 2018.
This isn't a surprising fact, considering the recent drama surrounding this game. Today's update, which introduces T-Mat, Gigantic's newest ranged Hero, is also the last one that Gigantic will ever get. Developer Motiga says that all heroes will be free from now on, including T-Mat, as the Rubies and Hero Packs purchases have been disabled.
Just as expected, Gigantic is closing because "it did not resonate with as many players as we'd hoped", said Motiga. The developers and PWE looked for options to keep Gigantic running, but no solution was found.
After Paragon, Gigantic is one more good game that succumbs to a market that is saturated with arena brawlers. I'm afraid it won't stop here. We wish the best to everyone at Motiga.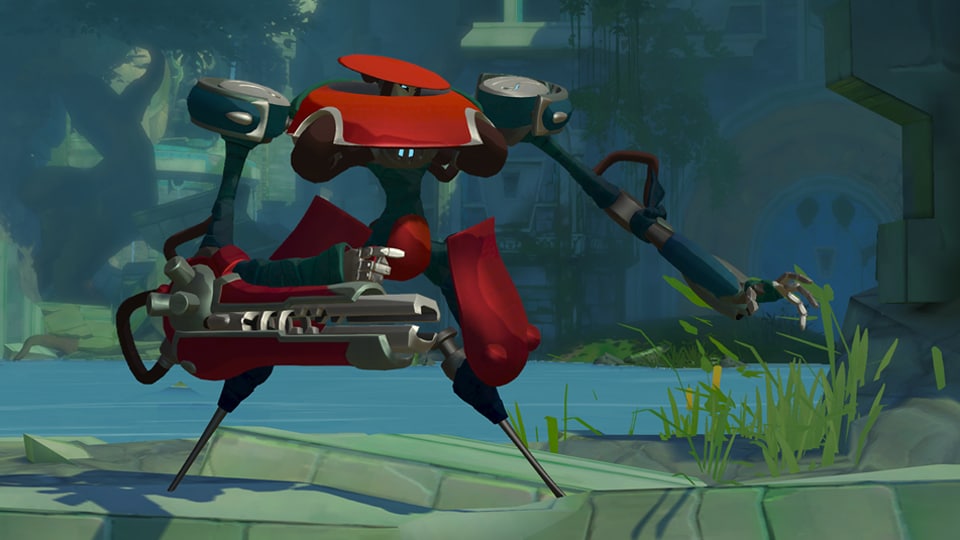 If you click on a link and sign up for a game we may receive a small commission. Read our affiliate policy.