Grimden is arriving on Vindictus today. The 13th playable character makes his appearance in one of the best action MMORPGs available out there – secretly, we're hoping that devCAT and Nexon are working on a sequel for this fantastic action game. We still haven't fully recovered from the heartbreak that was the cancelation of Mabinogi II: Arena, although we would prefer a sequel in the spirit of Vindictus. Heck, make it open world and we'll throw our wallets at you.
But I digress. Grimden is here today and he is a swift deadly assassin with some cool cloning abilities. You can see some of his talents below, along with illustrating clips:
● Phantom Strider:
This ability allows Grimden to have phantom-like mobility, allowing rapid movements. When the Phantom Stride is activated, there will be an increase in characters stamina recovery and buff to their dodge skill.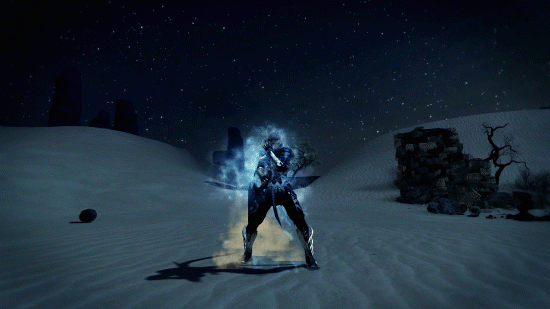 ● Aerial Evasion:
Grimden will guard foes' attack from the rear and escape the crisis. His final position will be behind a foe, so he will be able to quickly react and activate the most optimal attack or defense skill accordingly and strike at the right moment.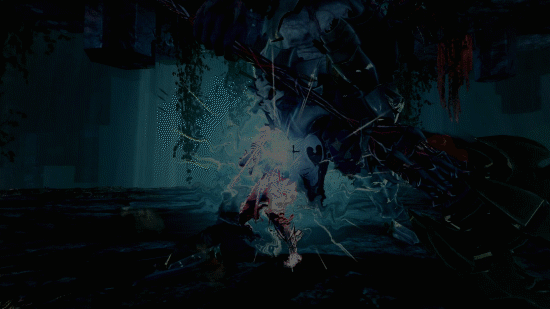 ● Million Daggers:
Grimden actives his cloning technique and his clones will scatter daggers everywhere. The assassin won't be attacked while the skill is active, and the hit count changes depending on enemy location.

● Lethal Crosscut:
This will allow for players to execute complete annihilation of their foes. With unpredictable and fast strikes, foes will be defeated within a blink of an eye.

Head over to the Vindictus website to learn more about Grimden and to download the game. Next in line is Miul, the 14th character, who happens to be Arisha's sister.